Cruise Details
Star Island Day Visit & Portsmouth Harbor Tour
Date:

Aug 13, 2022

Age Restriction:

None

Boarding Time:

8:50 AM

Departure Time:

9:20 AM

Duration:

6.25 hours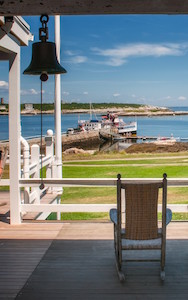 Details
This cruise utilizes both our vessels. Outbound portion is on our smaller vessel the Challenger. Inbound is aboard our larger vessel the Thomas Laighton. Star Island visitor fee is included in ticket price.
No need to print your tickets. We will have your name and number in your party and check off as you board.
Spend the day on Star Island. This cruise lets you experience our Isles of Shoals and Portsmouth harbor tour, the Star Island Walking tour and stay for the day on Star Island! You'll spend approximately 3.75 hours exploring Star Island. Participation in the Walking Tour is optional.