Cruise Details
Star Island Extended Day Visit
Date:

Aug 28, 2021

Age Restriction:

None

Boarding Time:

8:55 AM

Departure Time:

9:25 AM

Duration:

7.75 hours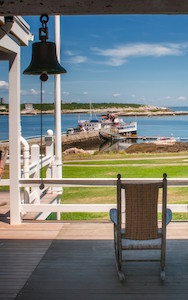 Details
We will be updating as more guidance comes.
Covid update: Due to Covid 19 we will be requiring masks/face coverings during boarding, disembarking and inside decks. We have enhanced our cleaning frequency and methods to ensure everyone has the safest experience possible. While on island you will be required to follow all relevant health and safety protocols just as when onboard our vessels. In an effort to keep our passengers separated from island conferees and employees, we expect to designate specific areas for your use which will be marked via signage. Passengers will not be permitted in most buildings or on porches while on Star Island.
No need to print your tickets. We will have your name and number in your party and check off as you board.
Spend the day on Star Island. This cruise lets you experience our Isles of Shoals and Portsmouth harbor tour and stay for the day on Star Island! You'll spend approximately 5 hours exploring Star Island.